Animal Medical Center of Corona has proudly served southern California's furry, scaly, and feathered friends since September 2005. We believe in modern medicine with old-fashioned care. AMC of Corona is one of the only animal hospitals in the Inland Empire with a specialty interest in working with avian and exotic animals. We consider ourselves partners with the entire family: humans and animals and we are committed to treating all our patients and clients with respect and compassion, upholding the highest standards of medical care and service to the community.
Our clients love us, and we love them.
" Absolutely love this office. The employees are always so friendly to both animals and their people. I live almost an hour away and I will hands down, EVERY time, travel the hour to see the doctors here. My 2 dogs love the doctors and staff and are treated as if they're their own pets. I have and will recommend this vet any time I'm asked. Thank you guys for being amazing and loving animals the way that you do. "
- Stefanie Elder
" AMC is awesome. They not only care very much, but they pay special attention to my son's rats and have people who have/had rats so they understand. All other vets/doctors typically just want to put the rats down no matter what's wrong with them. Thank you AMC-Corona!!!!?? The Olivas "
- Manny Oliva
" Great place to take your pet for anything. The nurses are very polite and insightful and the doctors will try to do anything to help you and your pet! "
- Jason Dawson
" Very nice clinic and staff. Arrived at our appointment and I was quickly informed that the doctor was in an emergency and that it would take a few minutes longer. I didn't wait long before I was attended. Happy with their service. "
- Sylvia Cartagena
" Love this place so much. Everyone is so professional, yet so very caring. "
- Melissa Mitchell
" I'm extremely thankful for the personalized & compassionate care Dr. Bart and staff provided. Dr. Bart is very knowledgeable and his way to explain my dog's condition was perfect. In addition, he took time to wait for us despite his busy schedule. I won't hesitate on recommending this place to anybody who truly cares for their pets "
- PG ATW
We are family.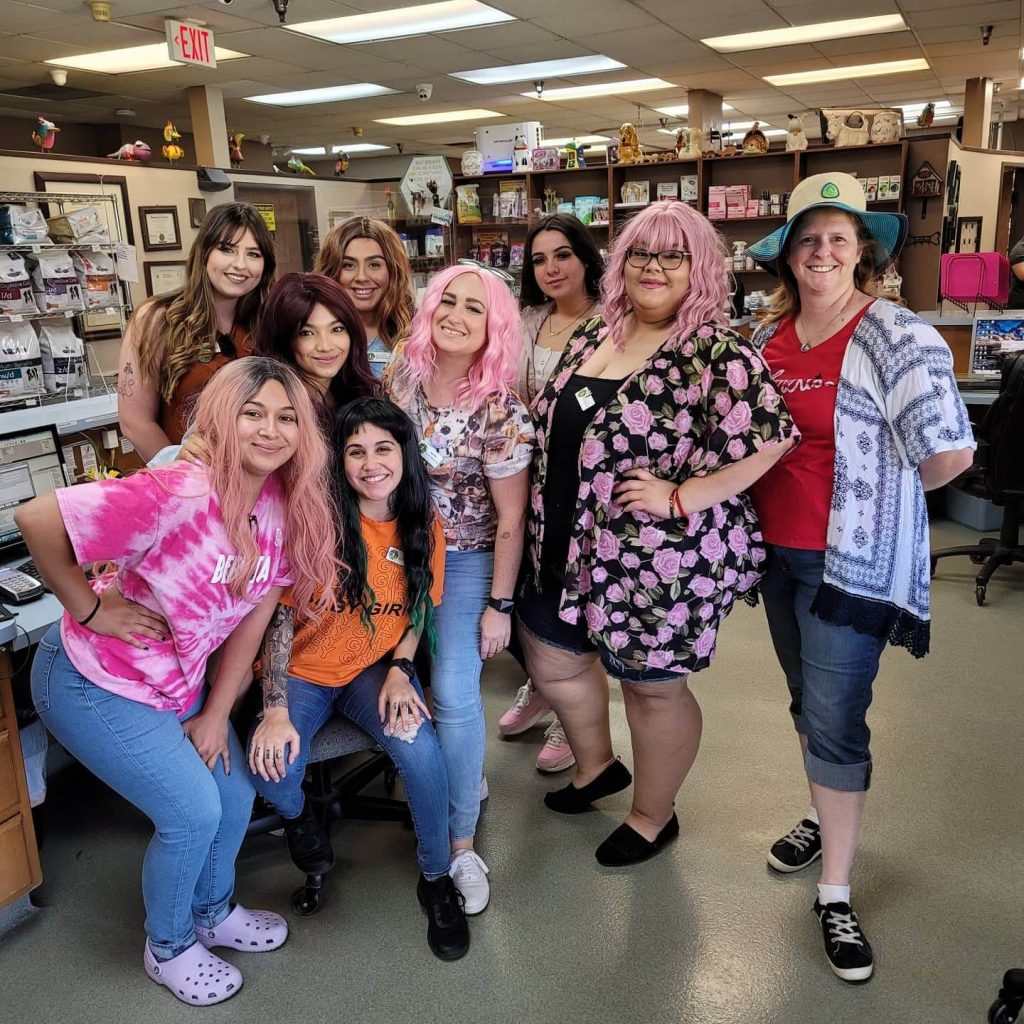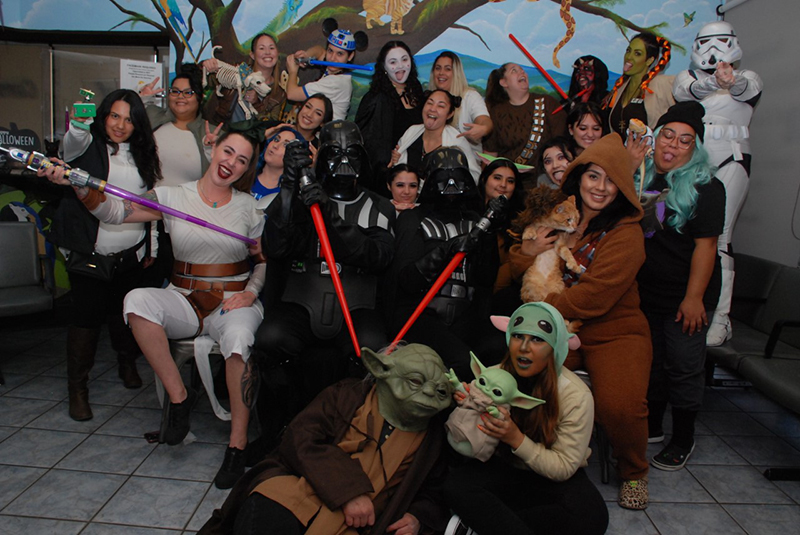 We love celebrations.
We celebrate accomplishments, birthdays, life events and holidays.
We celebrate our staff because we would be nothing without them.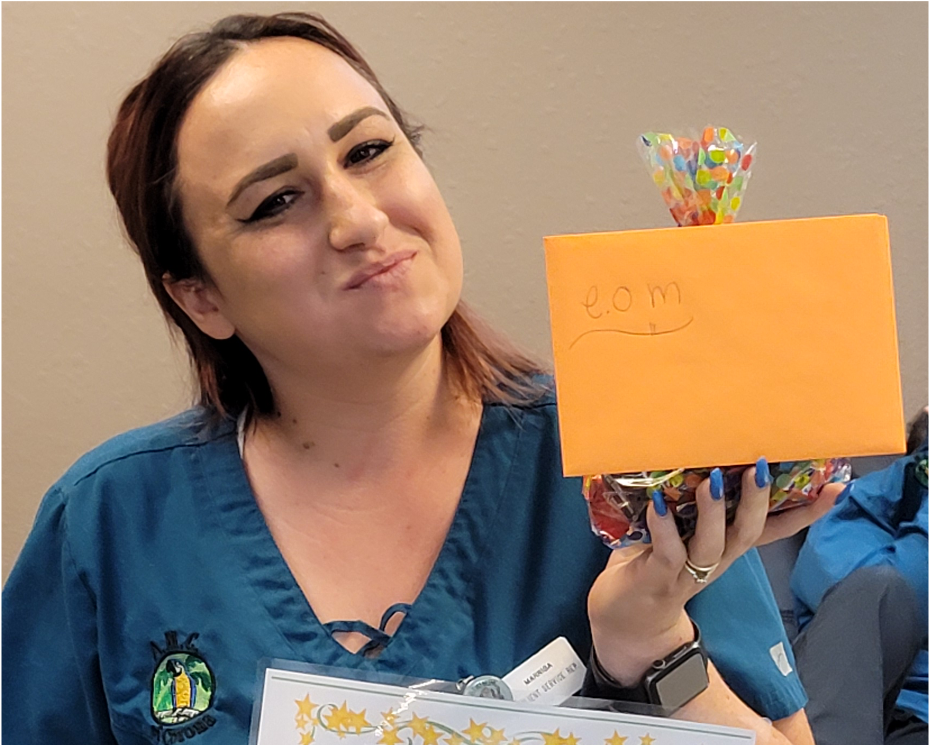 "I look forward to coming to work every day because I get to utilize advanced technology for diagnostics/treatments. Not only does this better my patient's well-being, but it also keeps my job exciting."
– Jaiden Willin, Veterinary Assistant
(Joined Team: May 2015)
"I enjoy coming to work and learning something new each day. I have been working at AMC for 6 years and I love the relationships I have built with our staff, clients, and patients. I always look forward to meeting new people and seeing our clients over the years and seeing their pets grow."– Prizcilla Azpeitia, Front Office Manager (Joined Team: August 2015)
"Here at AMCC, We are more than co-workers, we are a family. I love the culture & friendships that have been created. With servicing Avians & Exotics, every day we learn something new and that is exciting and makes me love my job even more!"
– Susie Johnson, Director of Medical Services (Joined Team: October 2014)

"I enjoy working at AMC Corona because of all the exotic animals I get to help daily. There are not many veterinary clinics that are capable of treating these patients, and I am happy to be here for them. From the day I walked into the office, I noticed how my co-workers care so much for the smallest creatures, and that's how I knew I was where I belonged." – Erika Ruiz, RVT (Joined Team: March 2017)
"I have worked for AMC Corona and Dr. Bart for 11 years. I love my job, and I have learned a lot about caring for animals. It is a lot of work, but worth it! The team is great, and they have taught me so much. They also are able to put up with me…and that isn't easy!"– Kenny Baker, Kennel and Facilities Manager (Joined Team: Sept 2010)
Join the family.
Open position:
– Associate Veterinarian
We look forward to meeting you!